The F-gas regulations has had purposed changes almost a year ago. On April 5th 2022, the European Commission made a legislative proposal to update the current regulations are No 517/2014. This is also known as the F-gas Regulations. At the current time, the regulation from 2014 is still in effect until the commission takes a deeper look into updating the regulation.
If you would like to know more about the current regulations as it's meeting the objectives laid out. The industry governing body is highly committed to do its part by complying with the ambitious phasedown schedule of HFCs. While there must be caution from now on, it has to be carefully calibrated by making sure it doesn't disrupt and the delay the transition. By keeping to EU and International agreements, the F gas regulation will protect the competitive nature of the industry and this will generate trade in lowering the GWP.
Do I need an F-Gas certificate?
If you carry on the following work, then you will a F-gas certificate. Any undertaking of installation, servicing, maintenance, repair or decommissioning of the equipment that is listed in points (a) to (d) of article 4 (2) for other parties. So with article 10 (6) it states the above, so anyone that is doing this work on will need to have an F-gas certificate. If you have employed a company to come and do any of the work outlined above, then you can request to see their certificate.
To make sure that a company holds the correct and valid certificate, you can check this by going to https://www.refcom.org.uk and inputting the company name into the search. There is over 7000 companies registered that all hold the needed F-Gas certificate to comply with the current law.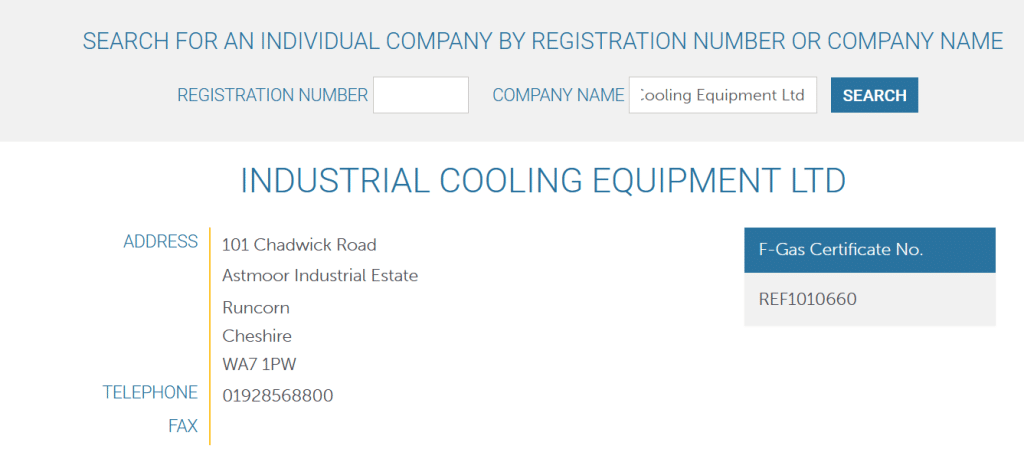 What is an F-Gas qualification?
For you to do any work regarding F-gas, you need to have your own qualifications to work on equipment containing F-Gas. This applies to you even if you are working for someone else. It is against the law to work with F-Gas if you don't have all the correct qualification and you can receive a fine. A London base firm called IMO Gas supplies LTD was found guilty of 7 separate offences that were all linked to the regulation 31A of the Fluorinated Greenhouse Gases regulations over 2 years.
It was given 5 separate fines of £200,000 each for failing to ensure the quantity of HFCs it was using didn't exceed its F-Gas Quota. After handing them a million pound fine. They also were fined £10,000 for failing to report imports of HFCs to the European commission and another £1,500 for not keeping up-to-date reports.
What is needed to be qualified to handle F-Gas
To be qualified in handling Fgas you must have qualifications to:
Being able to install new systems
Having the ability to service and maintain systems
Be proficient in checking for leaks
to recover gases
decommission and disposal of old systems to a high standard
Ability to work on refrigerated trucks that are over 3.5 tonnes
Having the ability to work on refrigerated trailers which are made to be towed by trucks or trailers
You need a:
category 1 certificate to carry out all the above activities to a high standard
category 2 certificate to maintain, install, service and recover all refrigerant from systems that containing less than 3kg of F gas, or if hermetically sealed, if less than 6kg of F gas.
category 3 certificate with the ability to recover refrigerant from a variety of systems that contain less than 3kg of F gas or, if hermetically sealed, if less than 6kg of F gas
category 4 certificate to check any equipment for suspected leaks if you don't break into the refrigeration circuit
You must have a qualification as an individual from one of these accredited organisations to be able to work on Fgas appliances.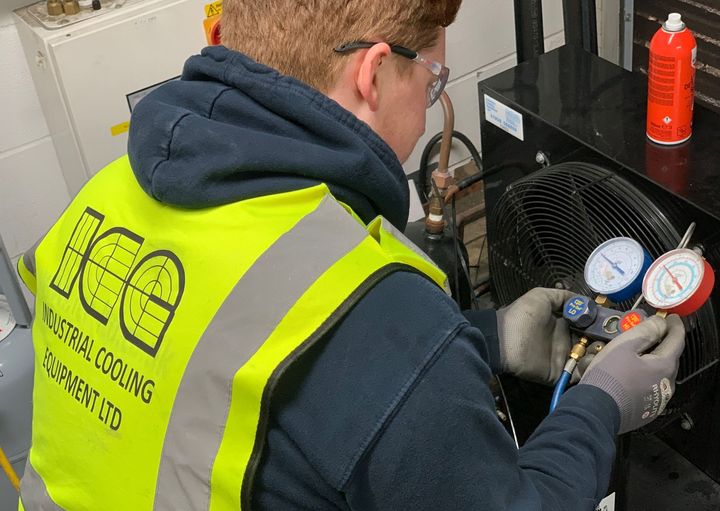 Does F-Gas certification expire?
Yes, every 3 years you need to renew your F-gas certificate with Refcom, you can do this by login and following the simple steps to renew. If you a customer and looking to see if the company is registered, you can do this by going to the https://www.refcom.org.uk/refcom-register and searching for the company name.
Why you should use a specialist for fgas
Here at Ice, everyone that works on systems that include F-Gas have passed all the qualifications that are necessary to be able handle F-gas appliances. You can be confident that we are the experts in the field and excel in looking after our customers and the environment.
If you're looking to work with an accredited company who can provide installation, maintenance and support for your refrigeration and air conditioning by getting in touch with the team at ICE today.